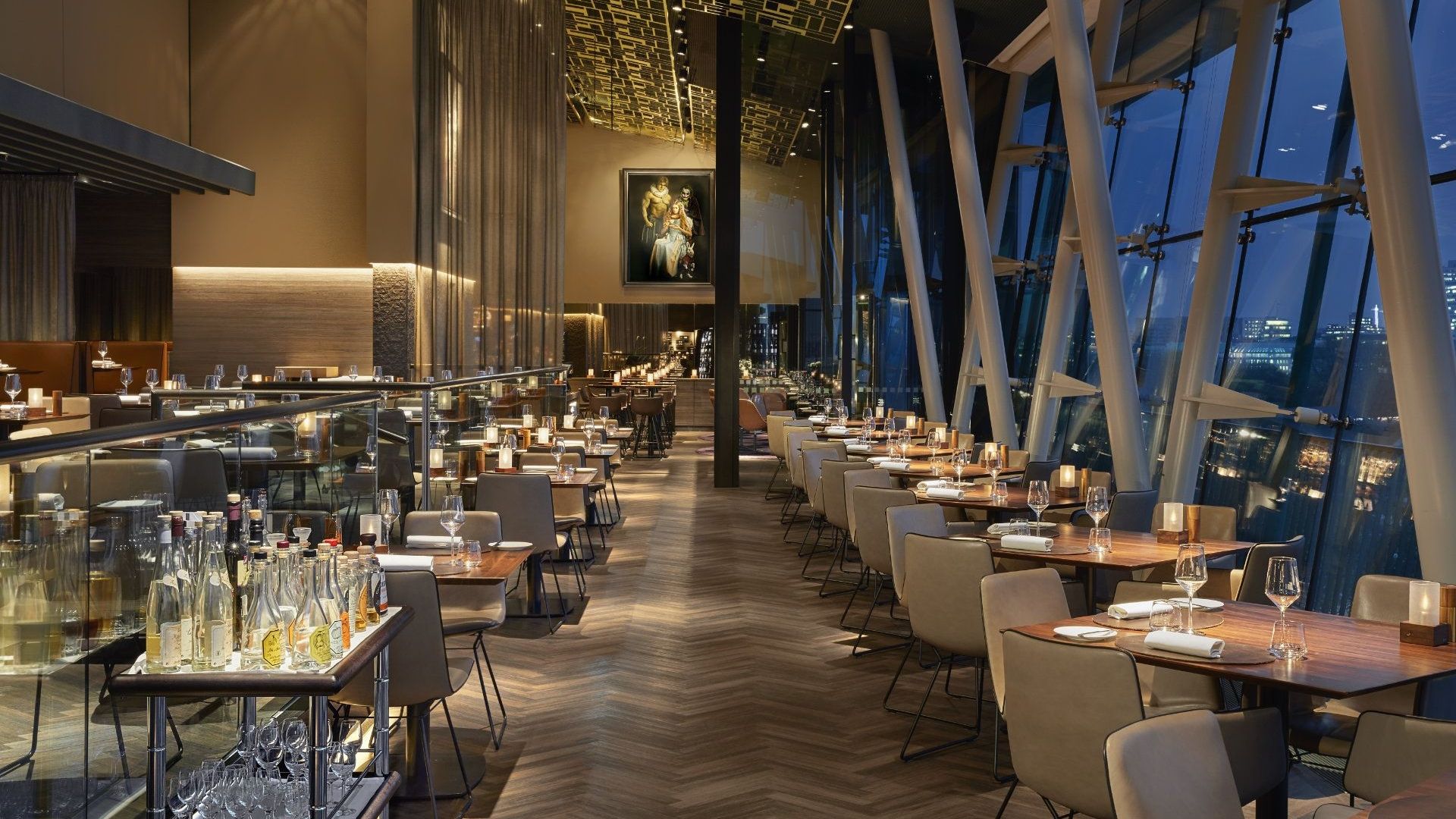 Restaurant Hamburg: HERITAGE at the Alster Lake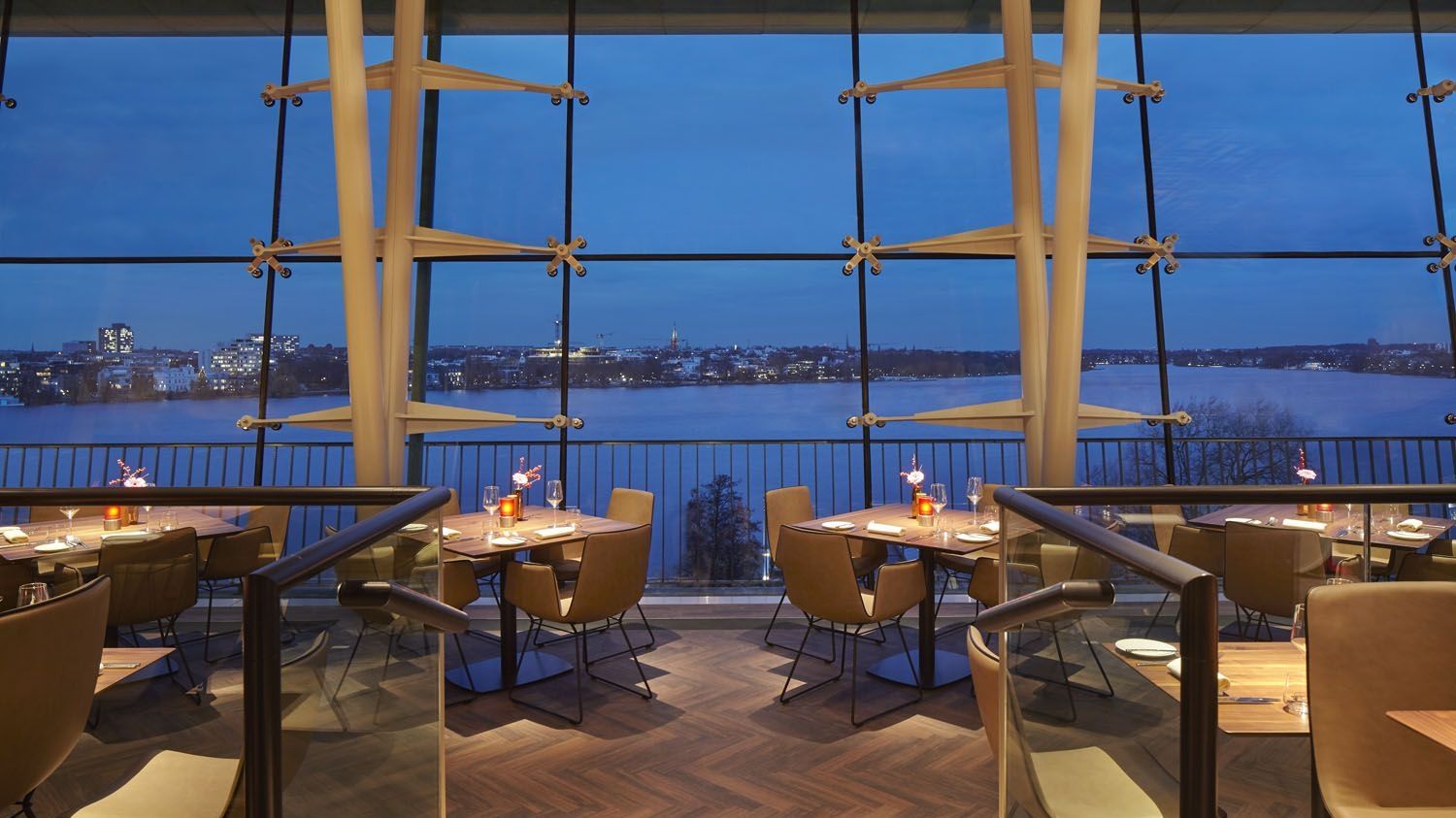 Best Steak Restaurant in Hamburg: HERITAGE
BIG EYES? WE HAVE THE MATCHING WINDOWS!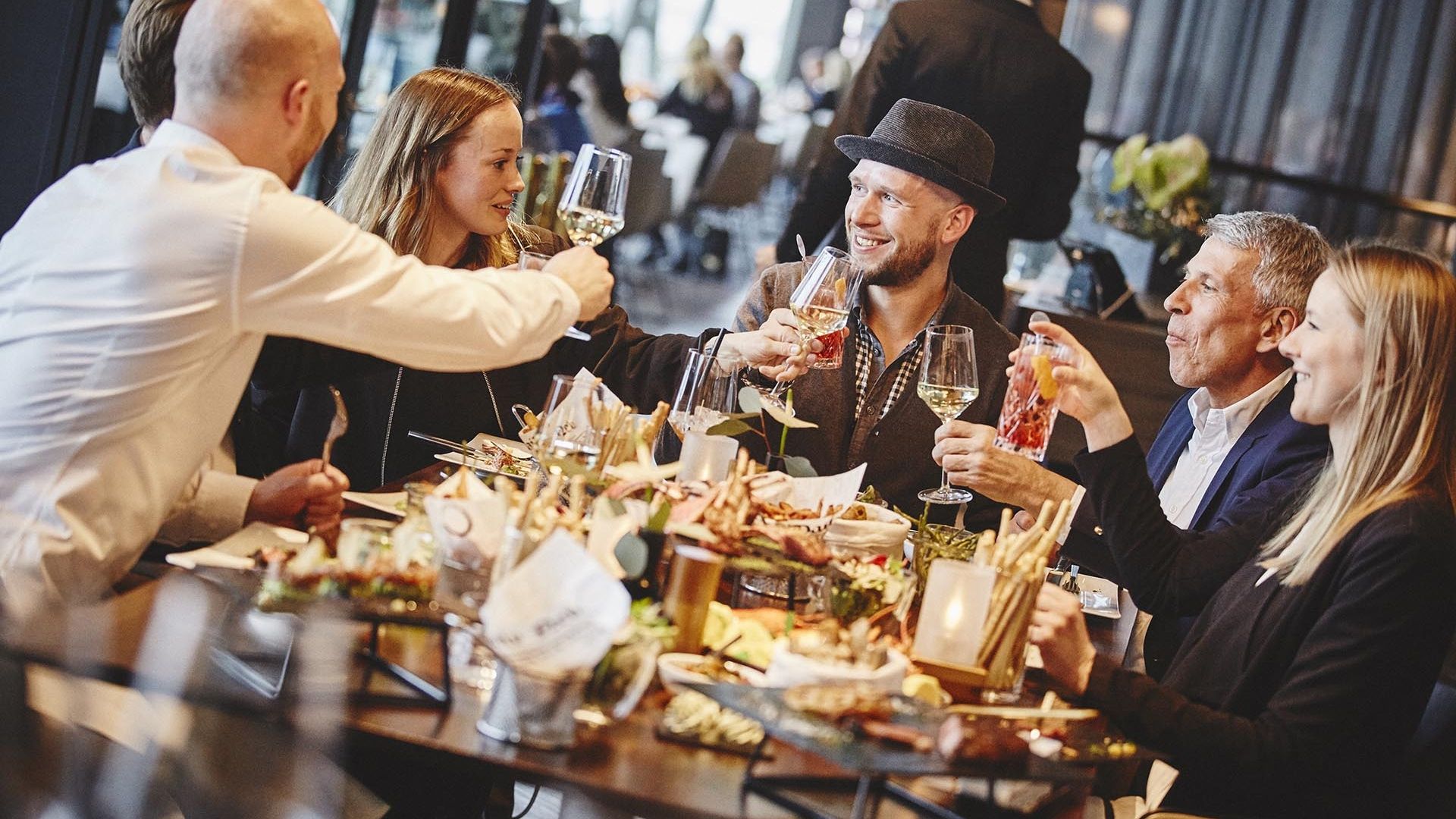 Dinner with friends at the HERITAGE Restaurant in Hamburg St. Georg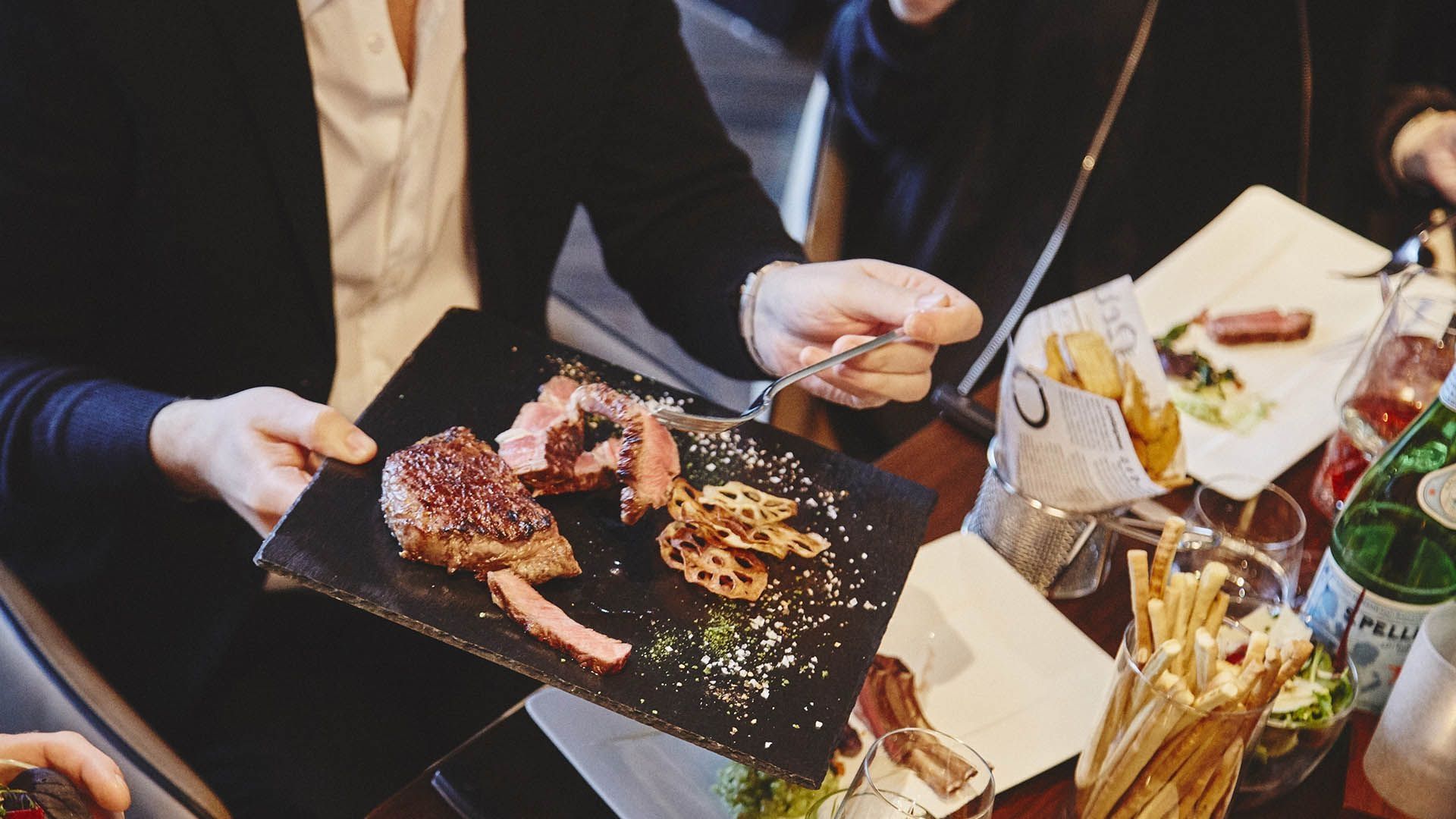 Best Steaks in Hamburg at the HERITAGE Restaurant
BEST STEAKS FROM THE SOUTHBEND GRILL
daily

18:00

Kitchen

until 23:00

HERITAGE Bar

15:00 - 01:00
Best Steak in Hamburg
HERITAGE
HIGH UP AND IN THE MIDDLE
Did you feel that tingling sensation? Don't worry, that is normal. As soon as you leave the elevator, you are one of our heroes. Our host gives you the first angelic smile, accompanied by the alert eyes of Batman and Robin. Welcome at the HERITAGE! Take a look around, enjoy yourself and forget about the outside world. Here, only your time counts and if you want, we can just leave the hands off the clock.
IT IS ONLY WITH THE HEART THAT ONE CAN EAT RIGHTLY
Our chef in the kitchen knows this better than anyone else. He lights up the eternal fire of passion in his magical 800° Southbend Grill every evening, and on it, he collects the stars from the sky for you … Sorry, the steaks. The best in Hamburg. And we do not exaggerate! Our chefs prepare our meals with all their heart and knowledge, with an eye for detail and finesse. You will shed a tear — out of pure joy, of course.